REBUILDING, RENEWING AND REMEMBERING
Toyo Tires works to preserve pride following disaster.
Five years on, the recovery from the East Japan Earthquake continues. Headquartered in the decimated Miyagi Prefecture, Toyo Tires' 'Made in Miyagi' campaign celebrates how far the region has come while restoring pride to its industry.
At 2:30pm on Friday 11 March 2011 Japan's Pacific coast weathered the brunt of the most powerful earthquake to ever hit the country.
The Great East Japan Earthquake and ensuing tsunami saw a magnitude 9.0 disruption strike 70 kilometres east of the coast.
The quake was so powerful the earth moved on its axis; the Japanese land mass was shifted 2.4 metres. Tsunami waves 40 metres high drove 10 kilometres inland, triggering a nuclear meltdown in Fukushima and blanketing death and destruction with violent intensity.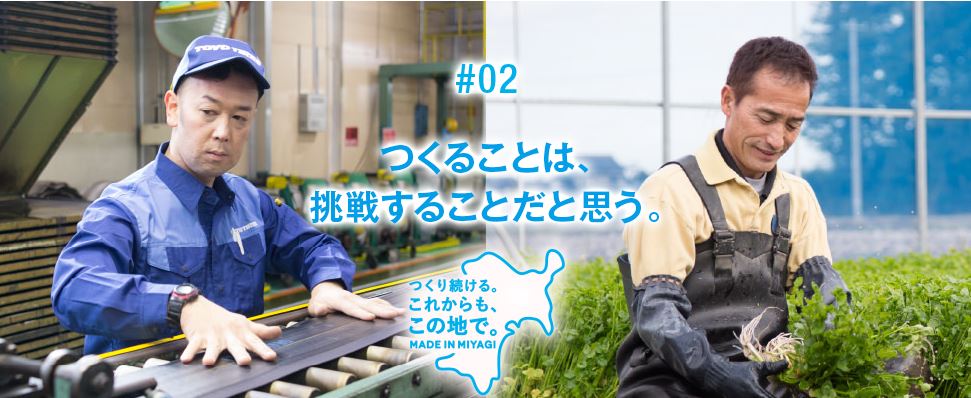 The thriving industries of these areas were devastated. The earthquake was deemed the costliest natural disaster in the history of the world.
Toyo Tires has longstanding ties with the communities of the Miyagi and Fukushima Prefectures, having established its primary factory in the Miyagi Prefecture in 1962. Toyo Tires' business offices and manufacturing plants in Sendai and Fukushima were affected, and many employees and their family members suffered from the fallout of the earthquake.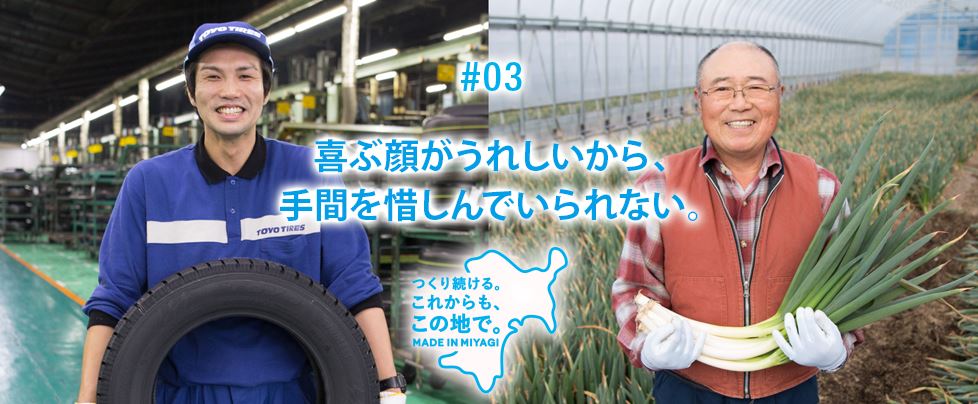 Toyo Tires' then-president and CEO Kenji Nakakura visited the region immediately, donating 150 million Japanese Yen in aid.
Laying a foundation to rebuild the region, the last five years has seen concerted community effort to restore the region to its proud history as a hub of manufacturing and primary industry.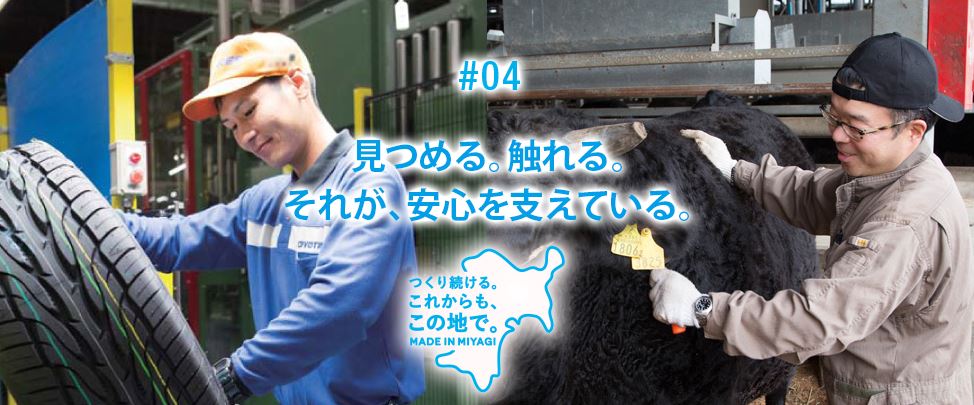 Toyo Tires' Sendai factory continues its yearly regional Friendship Fair, and the company has transformed rubble into man-made hills and carried out memorial tree planting projects, creating high natural refuges against any future tsunami.

The video series 'Made in Miyagi' focuses on regional coexistence, capturing Toyo Tires employees at work and comparing their experiences with those of local farmers and fisherman: people with very different jobs, but with a common purpose – making something, and returning the region to being a centre of productivity.
Toyo Tires is also labelling the sidewalls of tyres manufactured in the region's factories with special 'Made in Miyagi' logos. The labels bear a global testament to the hope, will and determination of a region overcoming its darkest period, and looking to the future.