TOYO TIRES READIES FOR DESERT DUEL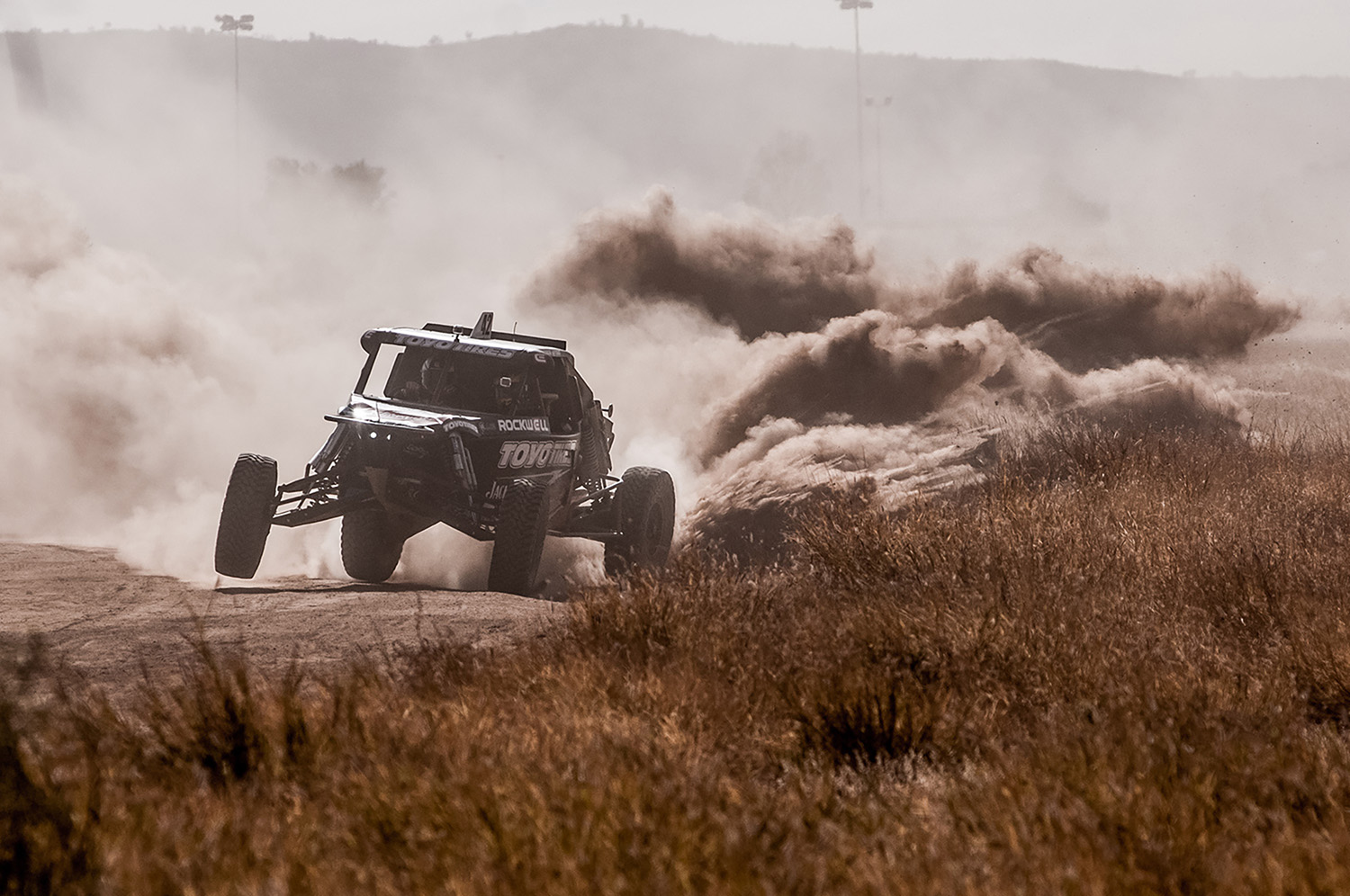 Danny Brown will lead Toyo's charge in the Pro-Buggy category.
Toyo Tires is fielding a team of desert racing doyens with hopes of reclaiming the crown of Australia's ultimate rally raid, the Finke Desert Race.
Fitted with Toyo Tires Open Country M/T tyres, Team Toyo competitors will race across several classes over 452 of Australia's least hospitable kilometres, between Alice Springs and Finke.
The Queen's Birthday weekend will see 559 drivers and riders tackle the 41st running of the race that pairs the brutality of Dakar with sprint pace.
Leading the charge for Team Toyo is 2011 Finke King of the Desert and Stadium Super Trucks regular Greg Gartner. The first driver to win the legendary desert race outright in a trophy truck, Gartner and navigator Jamie Jennings will campaign the 750-horsepower #410 truck in the Extreme 2WD class.
Following two years of driveline development and four competition rounds of Stadium Super Trucks, Gartner's 12th year at the Finke has promise.
"We have picked the absolute best parts for the truck, and the Toyos get the power to the ground. We know now what to expect and we know we can achieve good results. Finke is about survival as much as it is competition," he said.
"At Finke qualifying is serious as early starting positons get you ahead of the dust. After racing SSTs on tarmac I am driving smoother, we have improved mid-corner speed and I am always working on my late braking. We know the Finke track and we have learned how to drive through dust."
2013 ARB off-road racing series champion Danny Brown is gunning to fulfil a birthright to off-road racing greatness in the #42 twin-turbo Jimco, racing in the highly competitive Pro-Buggy class.
Coming off two wins in his last two races and channelling 1000 flywheel horsepower through 37-inch tyres, Brown and navi George Apted intend to challenge for a Finke podium after a disappointing driveline failure in the 2015 event.
"Finke is such a hard race to say you're going to go out and win. There are so many variables and so many good competitors," Brown said.
"We are going for the finish; if everything goes to plan we aim to be in the top three," he said.
Team Toyo is joined by a Mazda Australia and Wheels Magazine entry to the Production 4WD Class. Motoring journalist Toby Hagon will take the wheel of a Mazda BT-50 XTR dual cab, fitted with Toyo Tires Open Country M/Ts.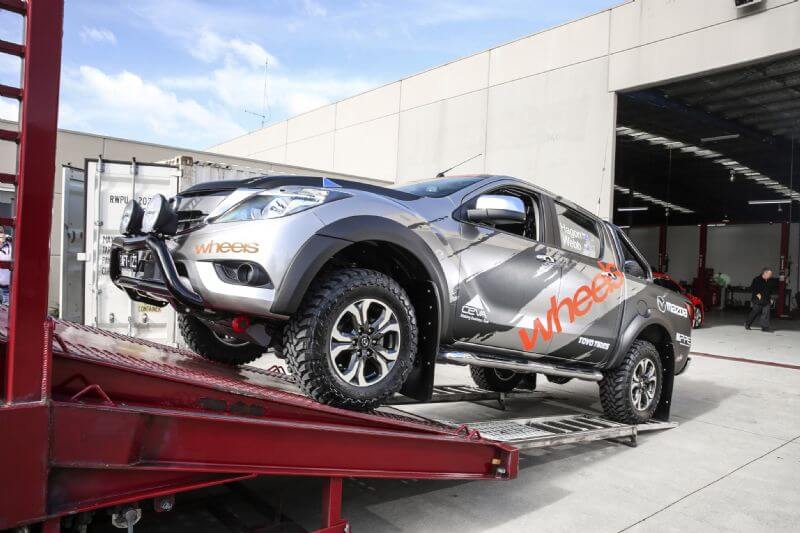 The Mazda Australia and Wheels Magazine BT-50 is loaded for the trip to Alice Springs.
"The BT-50 is effectively a road-going car with safety modifications," Hagon said. "We aim to prove the car at the toughest off-road race in Australia. The idea is to finish the race, which is a challenge in itself.
"Tyres are an important part of racing this track, and we are glad to have something tough."
Follow Team Toyo on the Toyo Tyres Australia Facebook page and on the Toyo Blog. Follow the Mazda BT-50 at WheelsMag.com.au/Finke.