Pre-SST Cheat Sheet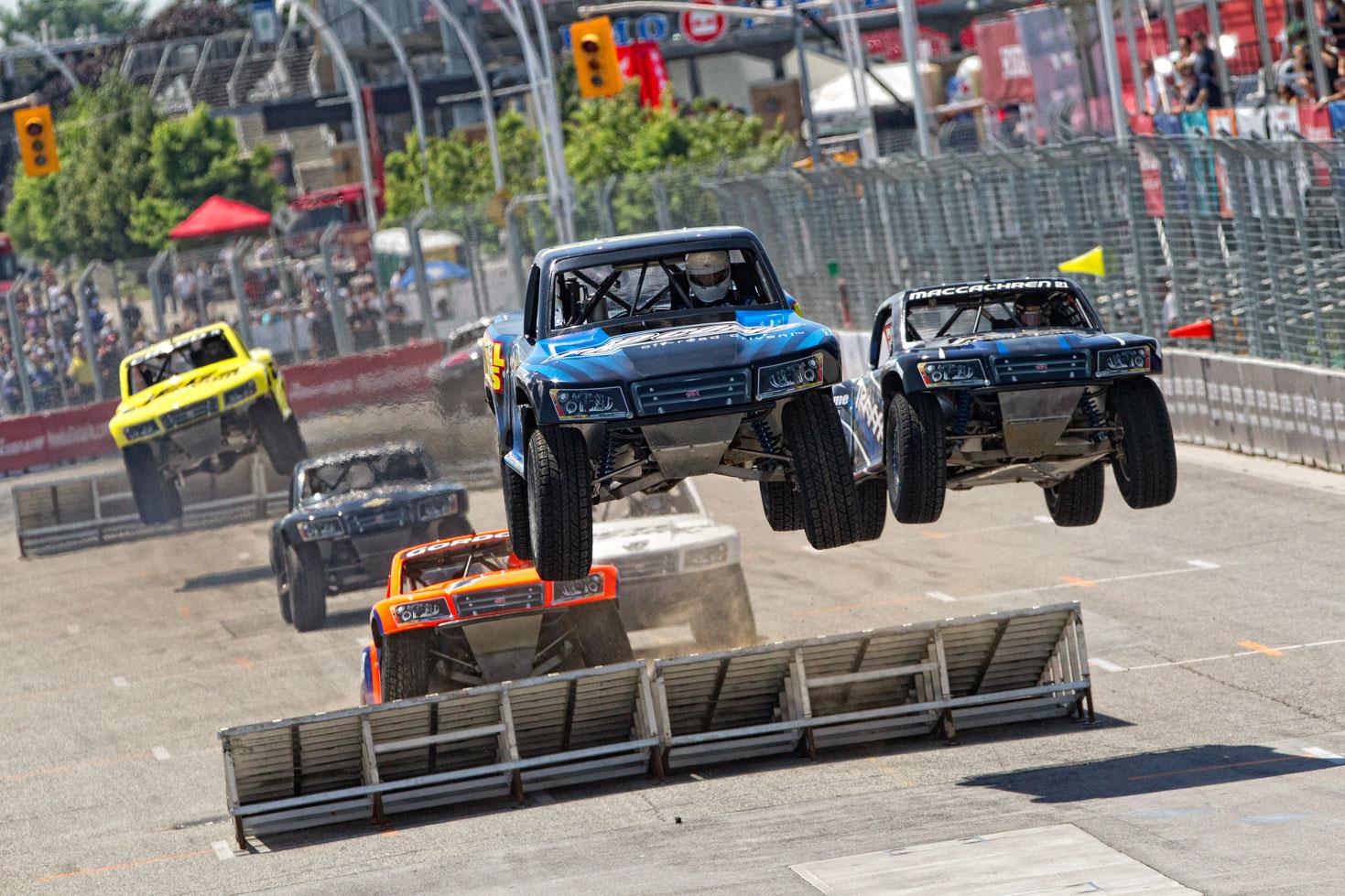 Cram in Stadium Super Truck smarts before the weekend's race.
The high flying, paint trading and flat out racing of Stadium Super Trucks will put shade on the sunshine state as teams prepare to race on and above the scorched streets of Townsville this weekend.
As the trucks venture for the first time to far north Queensland, the below should help SST first timers fill in the moments they aren't pressed up against the fence with valuable stadium truck trivia.
Start by checking out the highlights from race one at the Clipsal 500 in Adelaide this year.
TOWNSVILLE STADIUM SUPER TRUCK DRIVERS
#1 Sheldon Creed – USA
#7 Robby Gordon – USA
#11 Rob Whyte – Australia
#12 Shaun Richardson – Australia
#30 Arie Luyendyk, Jr. – USA
#33 Todd Romano – USA
#47 Matt Brabham – Australia
#67 Paul Morris – Australia
#75 Erik Davis – USA
#76 Bill Hynes – USA
#83 EJ Viso – Venezuela
#500 Greg Gartner – Australia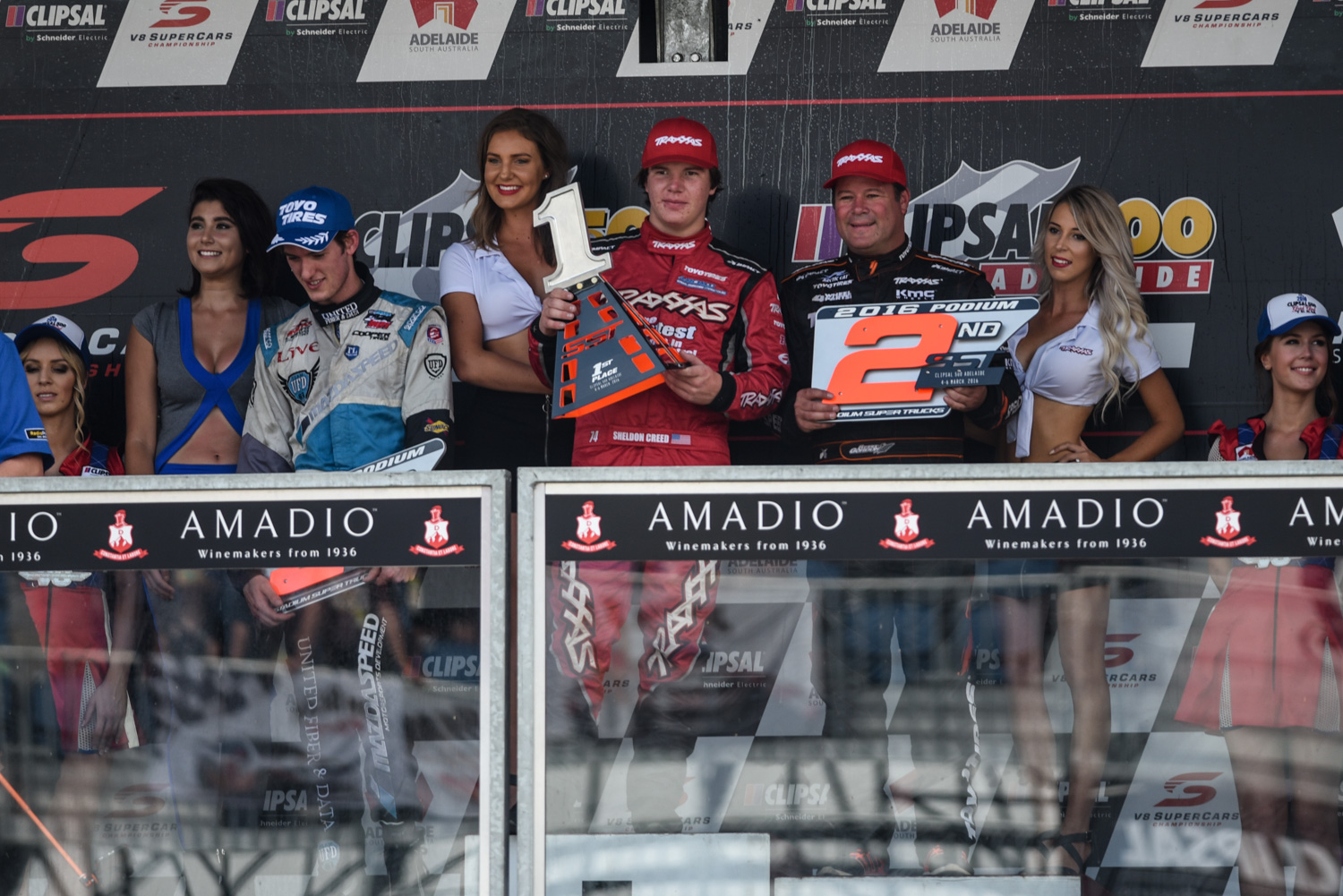 STADIUM SUPER TRUCK FACTS
BODY
1.5 metres tall, four metres long and 1.7 metres wide
Steel tube chassis with aluminium panels
Fibreglass and Kevlar shell body
1.3 tonnes
ENGINE
650 horsepower V8
Three-speed transmission
Rear wheel drive
SUSPENSION
King Shocks, two bypass and two coilovers
24 inches of travel rear, 18 inches of travel front
FOOTWORK
Toyo Tires Open Country A/TII
SST approved wheels
Four piston Wilwood disc brakes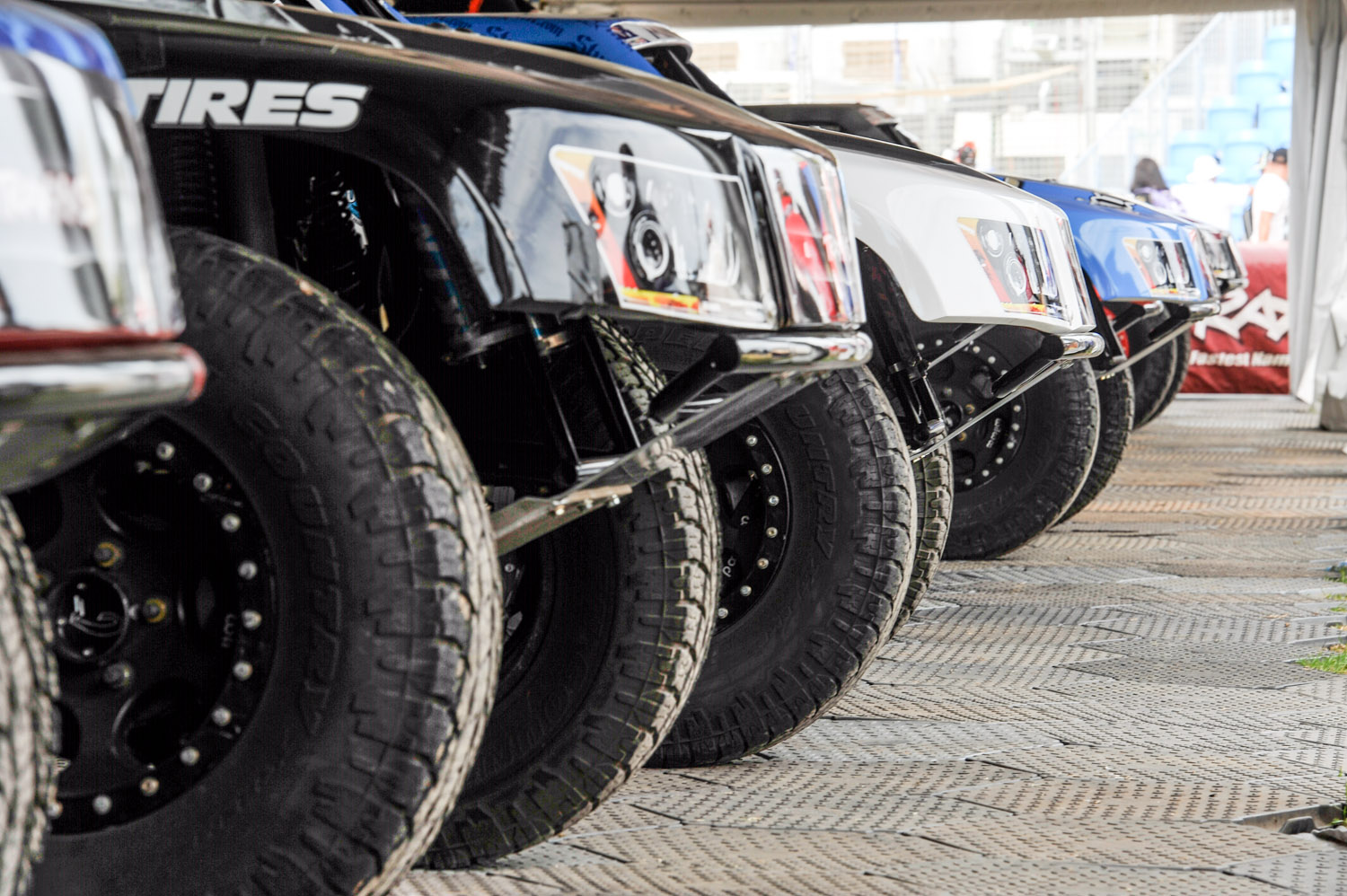 2016 SST AUSTRALIAN CHAMPIONSHIP POINTS
With drivers changing for the 4th local SST round, there are a few new faces in the Townsville round. Fresh from a stint racing Indy cars in the USA, Matt Brabham (yes, he is related to that Brabham) is the leading Australian with 66 championships points to his name.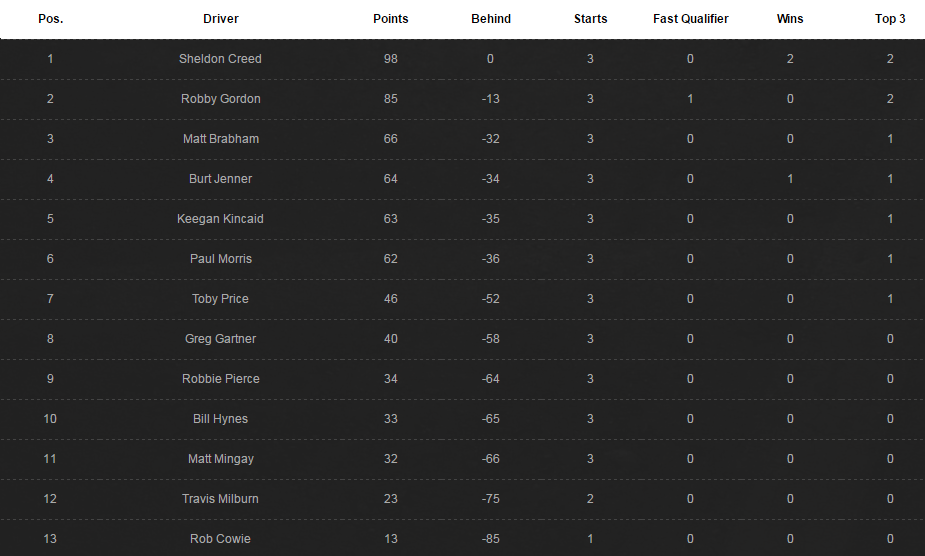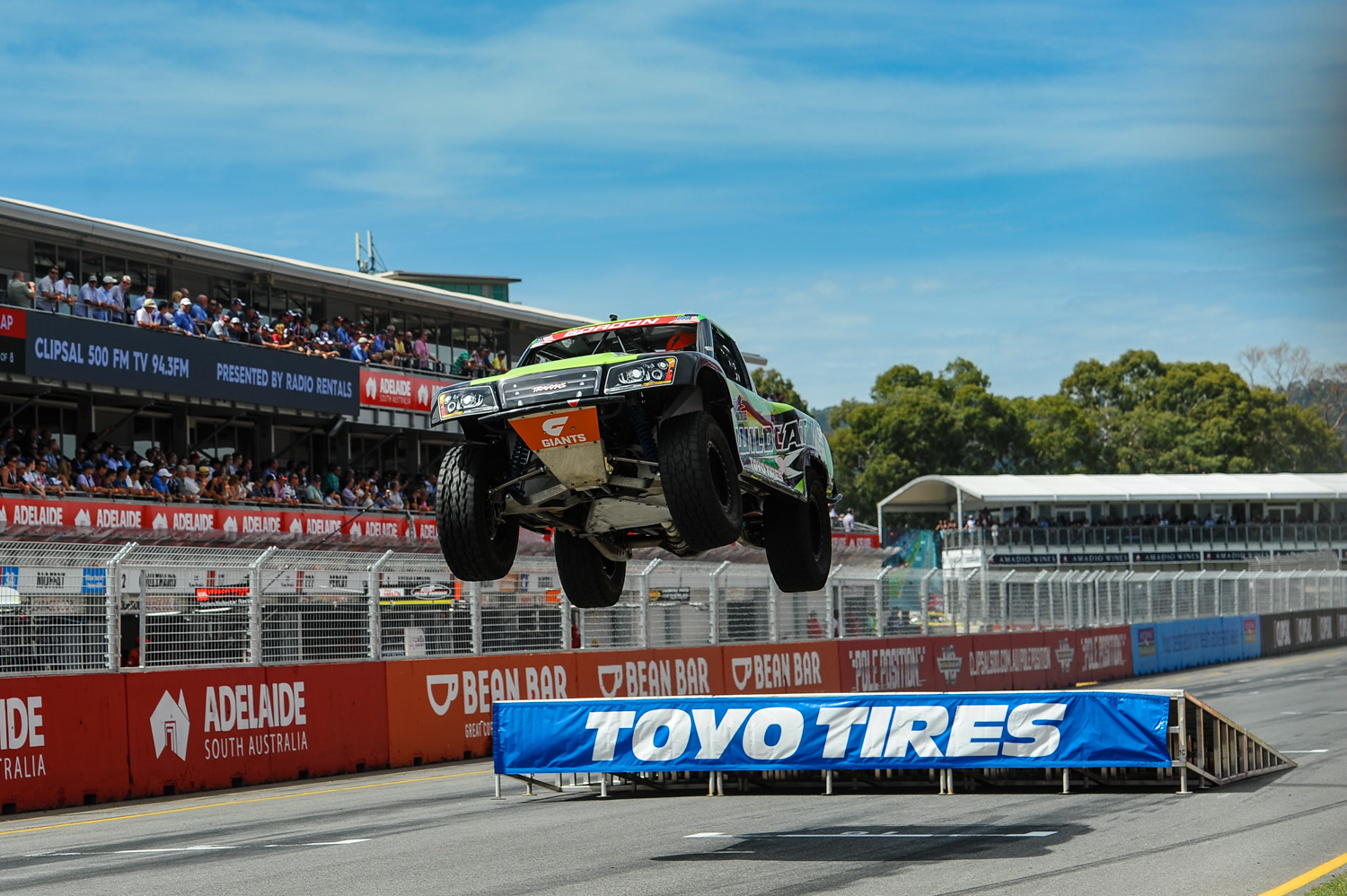 Source: toyotires.com.au