The Toyo Tires Ferret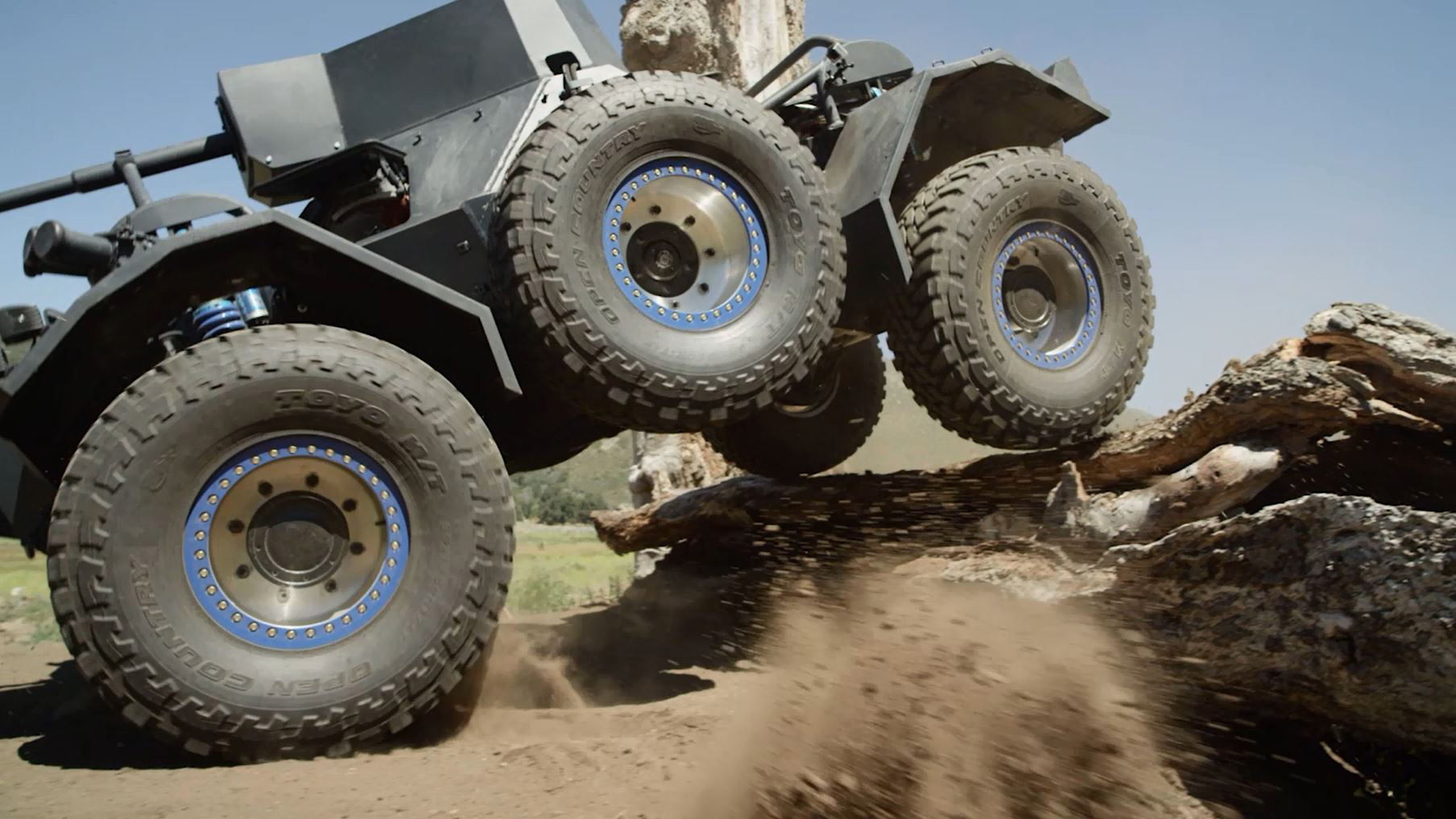 Toyo Tires has unleashed 'The Ferret' with off-road champion BJ Baldwin behind the wheel to prove that Toyo Open Country tires are capable of taking any vehicle across every terrain. It's like nothing you've ever seen. Toyo Tires. #DrivenToPerform. Learn more at http://toyotires.com.au/tyres/suv-4x4-tyres.
This action-filled video features Baldwin taking the highly modified Ferret through forests, deserts, and water as well as across seemingly impossible obstacles.

'The Ferret' was constructed using a 1959 British Ferret 4X4 military scout vehicle as a platform. Heavily modified from its original design by Action Vehicle Engineering, it has six massive Toyo Open Country tires mounted on custom wheels… two of which are powered by hydraulic motors operated from inside. Its modified suspension with King Shocks allows 'The Ferret' to travel rough terrain and conquer obstacles with ease. To give it a boost in horsepower, American muscle was added by installing a Chevrolet LS engine in the rear. Atop 'The Ferret' is a custom-built launcher with a grappling hook, attached to a winch cable.