What are the Little Rubber Hairs on Tyres?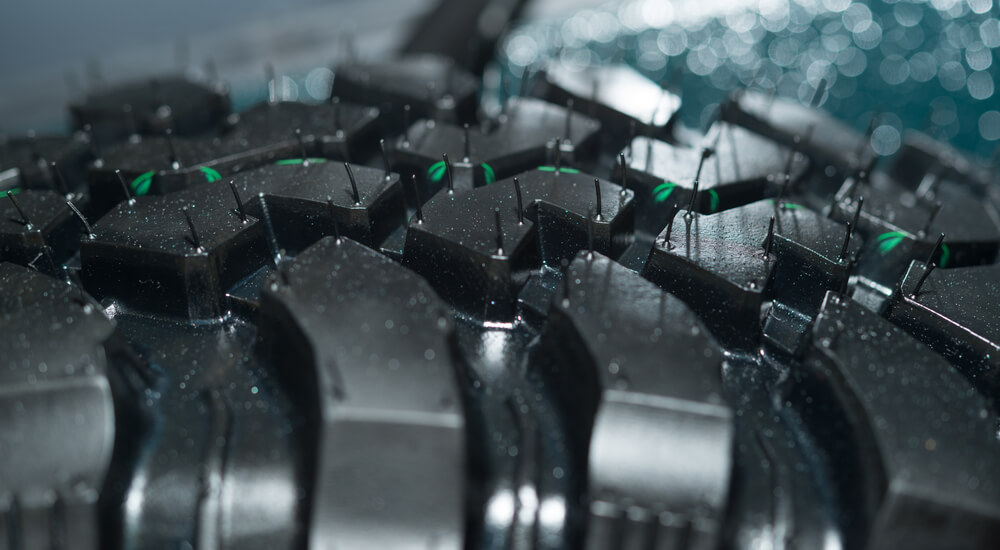 What are the Little Rubber Hairs on Tyres?
Ever noticed that your new car tyre always has little rubber hairs on it? Ever wondered what they're for? While many people have theorised that they are for indicating tyre wear, for noise reduction or air ventilation, they don't actually serve any purpose post production. They are simply a by-product of the tyre manufacturing process.
Their technical name is vent spews but they can also be referred to as sprue nubs, tyre nibs, gate marks or nippers. Aside from their purpose, there are a number of myths concerning them including that you need to remove them (you don't) or that they should never be removed (they can).
How and Why Are They Made?
The rubber hairs are created during the manufacturing process. To make a tyre, rubber is injected into a tyre mould and air pressure is used to spread the liquid rubber into all the nooks and crannies. During the application of heat and air, there is a risk of air bubbles forming between the rubber and the mould.
To ensure the rubber completely fills the mould, air needs to escape from small pockets. Small vent holes in the tyre mould allows this to happen, forcing the rubber into every orifice. When this happens, tiny bits of rubber also make their way out of the vent hole. These little bits of rubber firm up and remain attached to the tyre once it is removed from the mould.
Why Do Some People Remove Them?
Tyre spews on the tread face are usually shaved off but remain on the shoulders and sidewall of the tyre. While they serve no purpose in how your tyre performs, their presence indicates that the tyre is new. Tyres that have been in service for some time will eventually be free of the rubber hairs as they wear off with regular use of the tyres.
Many show car owners take great care and pride in carefully clipping or shaving the tyre spews down. However, there is no practical reason to remove them. The decision to do so is purely aesthetic. If you do want to remove tyre spews from your car, the best approach is to grab them with your hands and pull them off. It's best to avoid using blades and scissors so you don't risk making any accidental punctures.
Looking for Great Tyre Deals?
With locations all across Australia, Tyrepower can help you when you need a brand-new set of tyres. We also offer servicing and a range of great wheel and tyre packages including products from brands like Kumho tyres, Goodyear tyres, Continental tyres, Maxxis tyres, Hankook tyres, Michelin tyres, Pirelli tyres and Toyo tyres.
Find your closest tyre shop and call (08) 8354 4580 today.