How are Racing Tyres Different to Regular Tyres?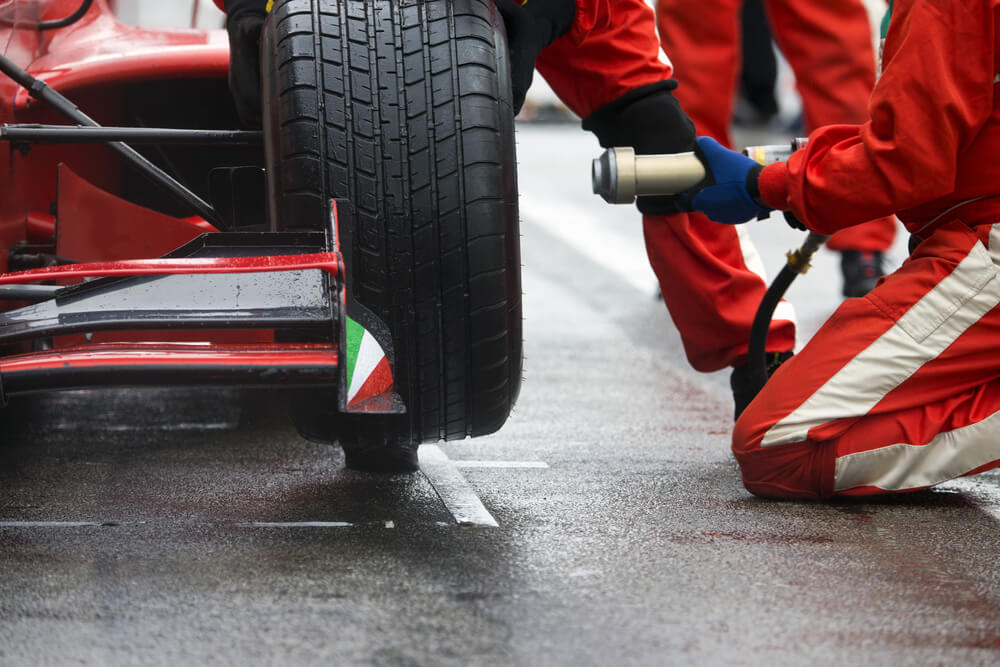 How are Racing Tyres Different to Regular Tyres?
Tyres are quite complex structures and while they serve very different purposes, the basic setup of a racing tyre is similar to a regular road tyre. Racing tyres are finely tuned to provide greater manoeuvrability, speed and control in specific conditions. This is achieved in a variety of ways including unique tread patterns, construction features and special rubber compounds that all improve the precision, responsiveness and traction of a vehicle.
Like regular tyres, there isn't just one standard type of racing tyre. They are specially made for the purpose they serve. Below we look at some of the different kinds of racing tyres used in different types of racing.
Formula 1
While a regular tyre usually has to withstand forces of G1, a Formula 1 tyre need to deal with around quadruple that amount. This means they are taller, wider and have a much more rigid structure. This enables better grip and higher speeds, including around corners. They are designed to provide the best possible performance in a shorter race rather than lasting a long time.
There are a variety of tyres to choose from in F1 racing, including super soft (also known as slicks) which have no tread on them and can reach extremely high speeds but deteriorate quickly. There are also intermediates and wet tyres, which have a deep tread to make it possible to drive when raining.
NASCAR
Like Formula 1 tyres, the NASCAR racing tyre doesn't have tread as it allows for greater traction and higher speeds. One key difference when compared to other tyres can be found inside. Rather than compressed air, NASCAR tyres use compressed nitrogen. This prevents the tyre expanding as much when it heats up, improving handling.
There is also something else hidden in the tyre - another tyre. This is basically a second inner liner on the rim with a separate air supply. This is there to help drivers come to a controlled stop if the outer tyre explodes.
High Performance Tyres
Popular for sport cars, high performance tyres take technology and designs inspired from racing tyres to create road tyres. High performance tyres feature the same basic elements as regular tyres but they have been fine tuned to maximise handling, responsiveness, heat dispersion and overall performance.
Looking for Great High-Performance Tyre Deals?
With locations all across Australia, Tyrepower can help you if you're looking for a brand-new set of high-performance tyres. Whether you need new tyres, a wheel alignment or any other preventative maintenance for your vehicle, we can help. We're proud to offer great tyre deals from brands like Kumho tyres, Goodyear tyres, Continental tyres, Maxxis tyres, Hankook tyres, Michelin tyres, Pirelli tyres and Toyo tyres.
Find your closest tyre shop and call (08) 8354 4580 today.