PUT A BRAKE ON IT - GET YOUR BRAKES TESTED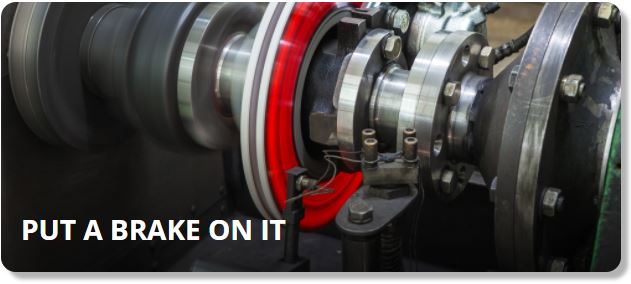 You are driving to work on a Tuesday morning on the freeway, when suddenly the car in front of you brakes. In that instance, you only have a split second to do the same. After the shock wears off, you realise just how close you were to having an accident. Now just imagine for a moment if your brakes hadn't been able to cope with the sudden halt. What would have happened?
As a car owner, it is vital that you have your brakes tested to ensure you are safe in moments of madness. The last thing you want is to become another statistic on the road toll.
YOUR BRAKE SYSTEM
The braking system in your car is a complex system that is the single most important safety feature in your car. When you apply force to your brake pedal, brake fluid engages the system that forces the brake pad on to the disc rotor.
This causes friction which helps bring your car to a stop. The brake pads are fitted to the brake calliper, which is the part of the car that applies and releases the disc pad from the rotor. So, if you have trouble with your brakes, it is a sign to have them tested right away. Even the smallest components make the biggest difference.
OUR BRAKE TEST
When you book your car in for a brake test at Tyrepower, our specialists inspect the brakes carefully to ensure they are in good working order. We test the brakes for gripping and traction and whether your car shudders as you brake.
Depending on the condition of the brakes, the service could be as simple as replacing brake fluid. In more damaged brakes, disc pads and rotors may need to be replaced, meaning the service will take a lot longer.
TEST THEM REGULARLY
Your brake system needs to be in good working order to help keep your car safe on the road. As such, we recommend that you have your brakes tested regularly either every 6 months or every 6000-10,000 kms. Not only will this ensure your brakes are tested regularly, but your brake tester has a record of all the tests conducted. So, if you notice anything unusual about your brakes while you drive, simply come into one of Tyrepower's centres and we'll be able to diagnose the problem.
Safety is our main concern when it comes to brakes, so don't risk it. We have significant brake testing experience, so you can rest easy knowing your car is in good hands.
Here at Tyrepower, we don't just specialise in quality tyres. Our team are qualified to undertake all brake tests on all car makes and models with our 7-point safety check.
If you are worried about your brakes, book them in for a test at one of our Tyrepower centres today. Simply call us today to learn more about how to keep your car safe as you drive.