NEW TYRES FOR AUSTRALIA'S NO. 1 CAR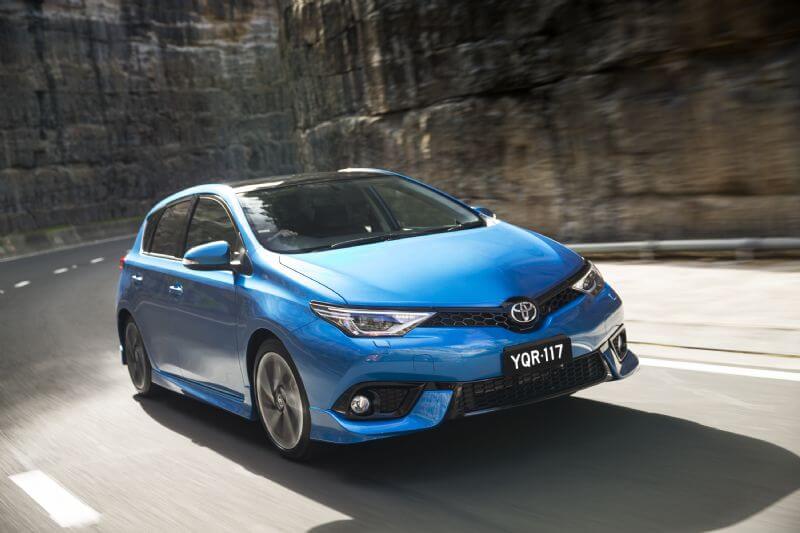 Toyo Proxes original equipment for Toyota Corolla
Australia's number one selling car, Toyota Corolla, will be factory-fitted with Toyo Proxes R30 tyres.
The Toyota Corolla SX and ZR hatch join 2015's second best seller Mazda3 and Compact SUV segment leader Mazda CX-3 in trusting Toyo tyres.
Toyo's Proxes R30 is a tyre noted for its comfort and quiet operation, providing excellent lateral grip and handling in wet and dry conditions.
The 215/45R17 87W Proxes R30s have been extensively tested and quality controlled in concert with the Corolla's 17-inch alloy wheel to ensure optimum steering, traction and braking.
The Proxes R30s are made to Toyo's tightly controlled tolerances, ensuring high-quality tyres that are in line with Toyota's own quality standards.
Corolla's change of OE tyre providers places Toyo tyres as original equipment for four of Australia's top selling cars.
Several models of the second most popular car in 2014 and 2015, Mazda3, are fitted with Toyo's NanoEnergy R38A.
Toyo Proxes R40A-shod Mazda CX-3 is the current top selling compact SUV, and Mitsubishi Triton, soon to be available with Toyo Open Country A28, is consistently in the monthly top 10 for its segment.
Toyo Tyre & Rubber Australia managing director and CEO Michael Rudd said the OE Corolla fitment is a watershed moment in Toyo's local history and for the Proxes brand.
"Corolla is a global motoring icon. Toyo Proxes being fitted to the most popular car in Australia is a great win for Toyo," he said
"Toyo is well represented on the current reports detailing Australia's most sold cars, and the Corolla fitment represents a vote of confidence from Australia's number one automotive brand.
"Our increasing range of OE fitments gives Australian drivers the opportunity to experience the comfort, quality and reliability of the Toyo range, while also growing the replacement tyre market for our dealers."